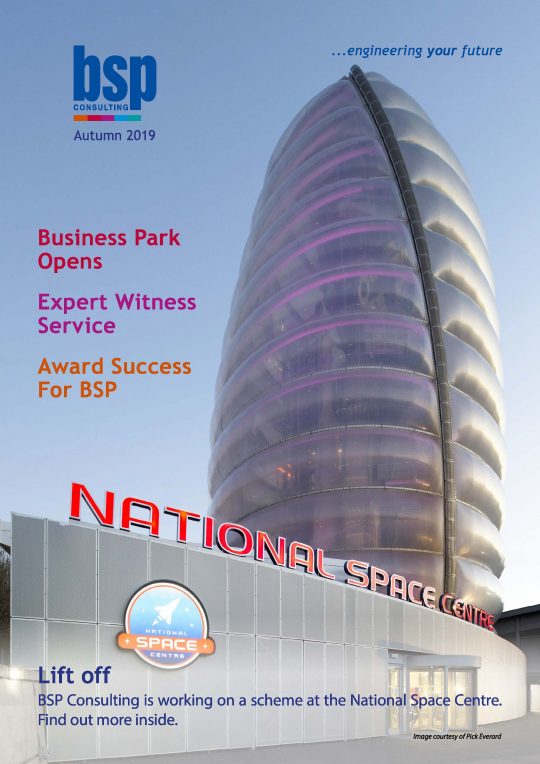 Did you know that BSP offers an expert witness service in a number of disciplines and areas?
BSP Consulting is undertaking its latest role in the expansion project being carried out at the headquarters of HR and payroll software experts MHR.
A new £5.5m industrial park in Coalville that's set to create 120 jobs has been officially opened. BSP Consulting provided geotechnical, civil and structural engineering services for Apollo Court Business Park, built by Willmott Dixon for Leicestershire County Council.
BSP is civil and structural engineer for a new £9m conference facility being built by global chemical corporation Lubrizol at the company's site in Hazelwood, Derbyshire.
Work is almost complete on a project to create a new mezzanine floor at the National Space Centre in Leicester which will be used for teaching and development.
View Newsletter