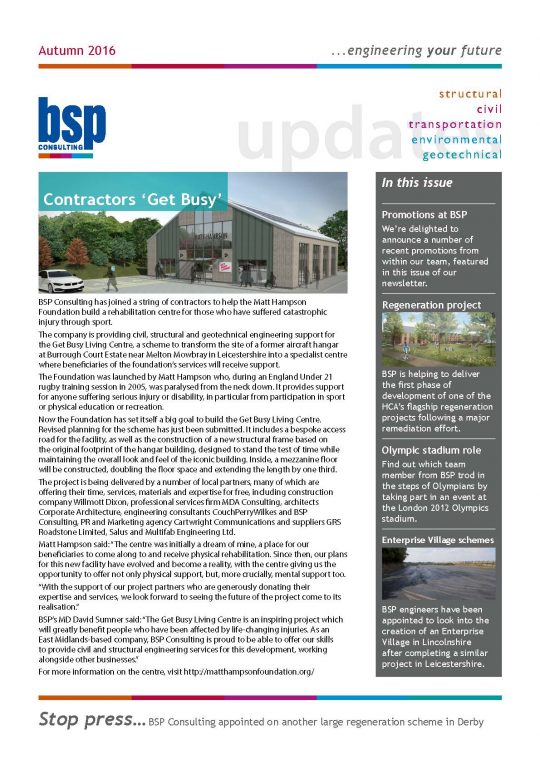 BSP Consulting has joined a string of contractors to help the Matt Hampson  Foundation build a rehabilitation centre for those who have suffered catastrophic injury through sport.
Engineers at BSP played a key role in developing a new Enterprise Village in Leicestershire and have now been retained to look at the feasibility of creating another in Lincolnshire.
A mixed-use development featuring a new Premier Inn above retail and restaurant ground floor units has opened on the site of the former magistrates court in Lewes, East Sussex.
BSP has been appointed to deliver the detailed engineering designs for the first phase of development of one of the HCA's flagship regeneration projects.
BSP Consulting has made a series of internal promotions as the company
continues to grow.
View Newsletter