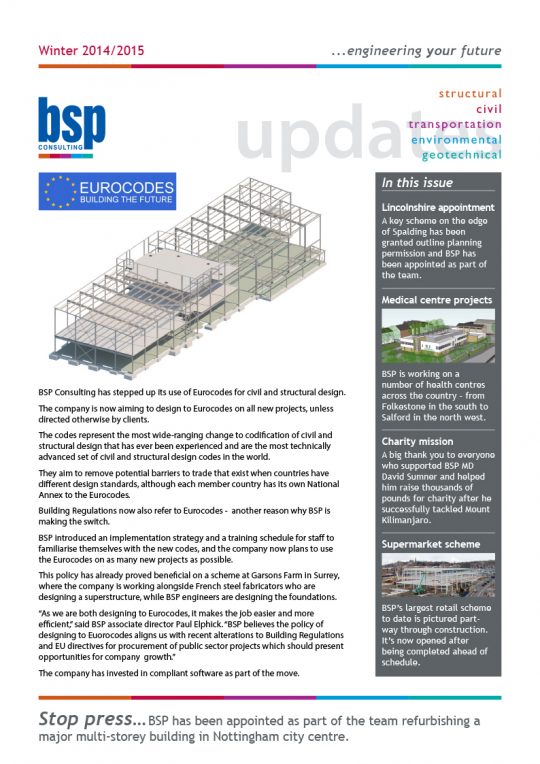 Eurocodes – BSP Consulting has stepped up its use of Eurocodes for civil and structural design. The company is now aiming to design to Eurocodes on all new projects, unless directed otherwise by clients.
New Store Opens – A Tesco store in South Yorkshire – BSP's largest retail project to date – has been completed on budget and 14 days ahead of its anticipated completion date.
College Scheme – BSP has been appointed as civil engineer for a major scheme in Lincolnshire. The Spalding Gateway development is to be built on former agricultural land at the junction of several key routes, including the A16.
On top of the world… MD of BSP David Sumner has raised thousands of pounds for charity after climbing Mount Kilimanjaro, the highest free-standing mountain in the world.
Find out more.
View Newsletter