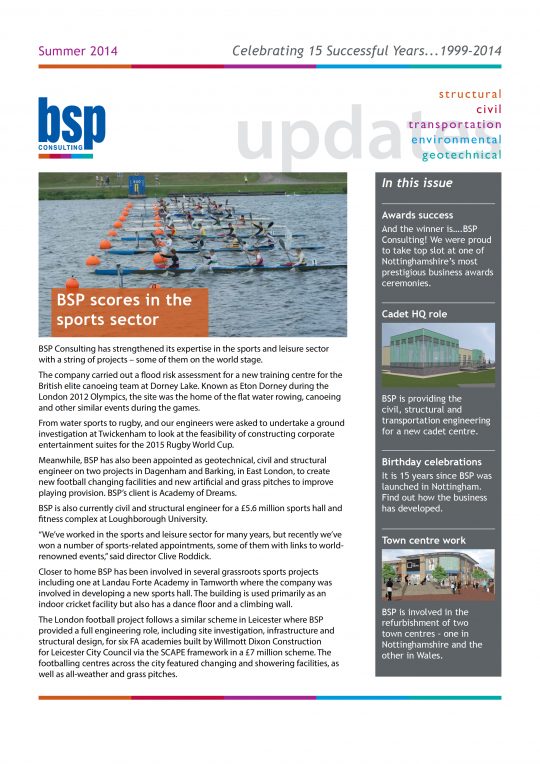 BSP Consulting has strengthened its expertise in the sports and leisure sector with a string of projects – some of them on the world stage. The company carried out a flood risk assessment for a new training centre for the British elite canoeing team at Dorney Lake. Known as Eaton Dorney during the London 2012 Olympics, the site was the home for flat water rowing, canoeing and other similar events during the games.
BSP is currently playing a key role in developing two town centres.
BSP was delighted to scoop an accolade at this years Nottingham post business awards.
Experts at BSP put forward an alternative method of repairing the roof to Hull Station which meant the existing timbers could be kept in place. The overcladding system also avoided any additional strengthening work to the listed structure.
View Newsletter